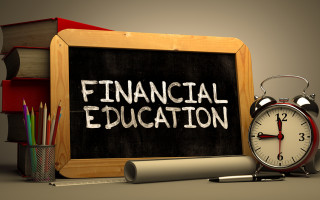 Now is the time to take charge of your personal finances
Understanding your finances is much more than just being able to balance a checkbook. It is vital to know where your money is going, how to create a spending plan, establish savings, and how to manage your debt.
H.O.M.E. DuPage's Financial Fitness Program teaches you the skills to help manage your finances long-term and to plan for your financial future by making sound financial decisions.
Take charge of your life and your money by attending a financial workshop and meeting with a NCHEC Certified Financial Coach. Register today!
Financial Fitness Workshops
H.O.M.E. DuPage regularly offers the Personal Budget and the Understanding the Credit Report workshops at different locations in DuPage County. Once you attend one of these two workshops, you are eligible for one-on-one financial coaching and the other listed workshops. All services provided through the Financial Fitness Program are free of charge. For more information, please call Anne O'Dell at 630-260-2506.
Understanding Personal Budget
Learn to establish a spending plan
Learn to develop healthy financial habits
Differentiates between wants and needs
Learn to make saving a financial priority
Experience financial freedom!
Understanding the Credit Reportt
Learn what determines your credit score
Review an actual credit report
Learn who can pull your credit report
Learn about different types of credit
Experience the power of good credit!
Avoiding Credit Mistakes
Learn to avoid common credit mistakes
Learn how to address credit concerns
Learn strategies to build a credit profile
Learn steps to protect your identify
Experience the stability of financial control!
Bank on It
 Learn the importance of a banking relationship
Learn about the security of banking products/services
Learn to avoid predatory financial establishments
Learn to stop paying unnecessary fees
Experience the power of being banked!
Becoming a Smart Shopper
Learn to become an informed consumer
Learn shopping strategies to stretch your dollar
Learn how a credit score affects purchasing power
Learn how APR and MSRP affect financing options
Experience the joy of saving money!
Protect Your Assets
Learn how a life plan ensures financial security
Learn how insurance and wills protect your family
Learn the importance of having a power of attorney and a medical power of attorney
Experience financial peace of mind!
Know Before You Go – Avoiding Student Loan Dept
Learn about student loan options
Learn about the difference betwee Scholarships, Grants & Loans
Explore your loan options
Learn the difference in loam payment options
Sign up today for one of our workshops