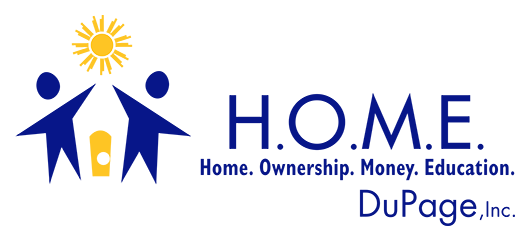 Agency Recognition and Accountability
H.O.M.E., DuPage, Inc. (formerly DuPage Home Ownership Center) has received awards from:
Federal National Mortgage Association (FNMA)

Mortgage Bankers Association of America (MBA)


National Association of Realtors (NAR)


In 2007, the agency was named the Notable Not-for-Profit Organization of the Year at the DuPage Business Ledger's Annual Awards for Business Excellence.

In 2013, named Housing Counseling Agency of the Year by the Illinois Housing Development Authority


H.O.M.E. DuPage, Inc. counselors receive biennial on-site HUD performance reviews


In 1995, agency programs were profiled in six national best practice publications. This included President Clinton's 1995 National Homeownership Strategy.



In 2007, agency Executive Director Dru Bergman received the Affordable Housing Leadership Award from the Illinois Mortgage Bankers Association.